Magic Wand Original Massager HV-260
Magic Wand Original Massager HV-260
This is the legendary Magic Wand Original, the one that started it all. Back when every phone had a cord and "going viral" meant something COMPLETELY different, women around the world were discovering the mind-blowing pleasure of the Magic Wand. Cosmopolitan Magazine called it the "little black dress" of massagers, and Time Magazine named it among the top ten "Most Influential Gadgets of All Time." Even at fifty, the Magic Wand is still turning heads as the most recommended and best-selling massage wand in America! But what makes this wand so magical is no big secret: power.
100% Original
30 Days Return
Free Delivery
---


Magic Wand Original Massager HV-260

Its six-foot cord plugs into the wall for continuous use and an OMG-worthy 6,000 RPM top speed. It features a soft, vinyl head for external stimulation, an intuitive control that lets you select high or low power, and the protection of a one-year warranty.

AUTHENTIC MAGIC WAND EXPERIENCE: Magic Wand Original is the massager that started it all and has been trusted for more than 50 years!

PLUG-IN POWER & FULL-SIZE BODY: Magic Wand Original has a six foot long A/C corded power (not rechargeable) for that continuous pleasure and a long handle to reach everywhere.

ULTRA-POWERFUL, MAGICAL VIBRATIONS: Magic Wand's soft vinyl head and two speed brushless motor delivers up to 6,000 RPMs of deep, rumbly vibrations.

COMFORTABLE TO USE: It's ergonomically designed so you can hold it comfortably while using it on any part of the body, wherever the magic is needed.

INTUITIVE CONTROLS: Unlike some complicated massage guns, foot massagers, and neck massagers, Magic Wand's intuitive controls are quick and easy to use that lets you select high or low power.

Flexible neck
Plug-in power
6 Foot AC cord
Fast delivery
Shop Now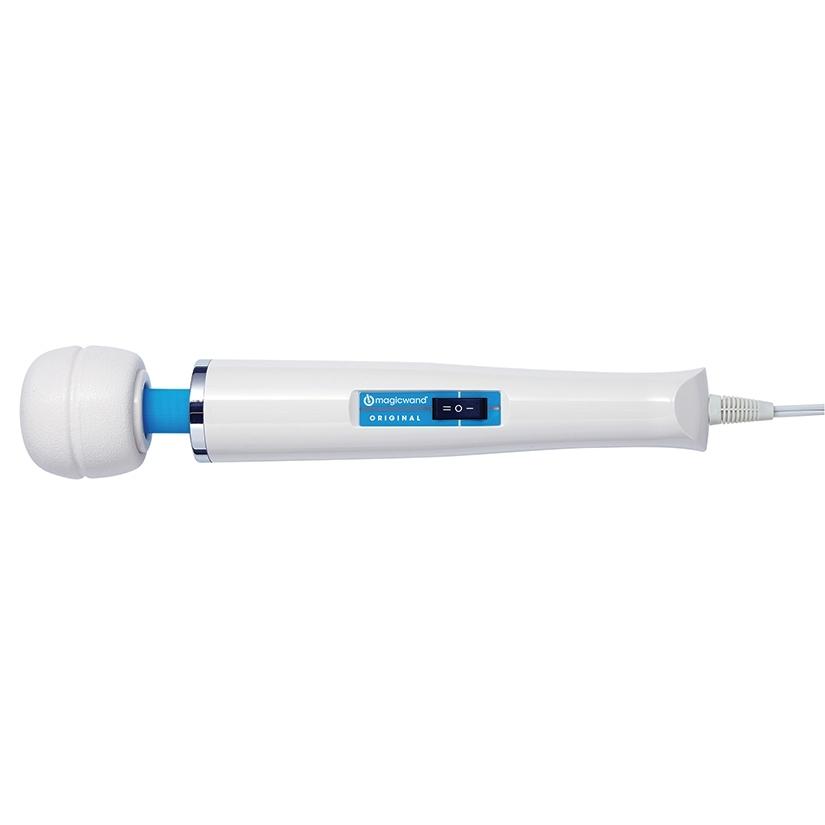 | | |
| --- | --- |
| MANUFACTURER | Hitachi |
| MPN | HIT260 |