JO H2O Flavored Candy Shop Cotton Candy 2oz
The New JO® H2O Flavored Candy Shop offers a range of new flavors that will bring back all of your fondest memories of those devilishly sweet desserts, while also enhancing foreplay and intimacy.
100% Original
30 Days Return
Free Delivery
---


JO® H2O FLAVORED CANDY SHOP - COTTON CANDY
Formulated with a pure plant-based glycerin and infused with natural flavor extracts, this collection will encourage your more "Playful" side, while simultaneously enticing your all too important "Naughty Side"! No added sugar or artificial sweeteners also make this a guilt-free addition that will bring the Candy Shop to any bedroom.
JO Cotton Candy flavored lubricant from the Candy Shop collection lets you enjoy the playful flavors of sweet candies and familiar desserts. Featuring a water-based formula and the flavor of spun sugar, its sensual, comforting glide and silky-smooth feel are perfect for any intimate moment, particularly oral play. And when you're done, it cleans off easily and leaves your skin feeling soft and moisturized.
Ingredients:
Water (Aqua), Glycerin, Hydroxyethylcellulose, Potassium Sorbate, Sodium Chloride, Sucralose, Flavor, Citric Acid
​ Zero calorie treat
​ Not made with parabens
​ Not made with sugar
Shop Now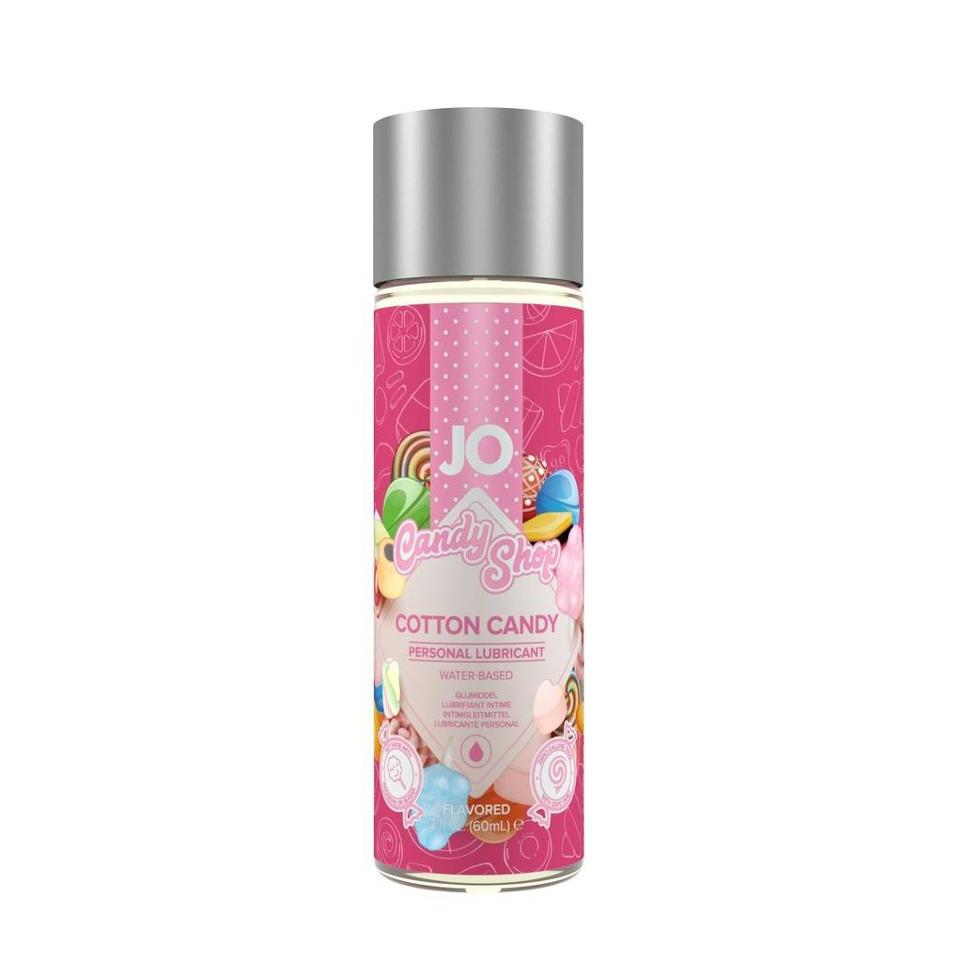 | | |
| --- | --- |
| Size | 2oz |
| MODEL | JO10631 |
| MANUFACTURER | System JO |
| Flavor | Cotton Candy |